New app for construction industry available in Google Play for Android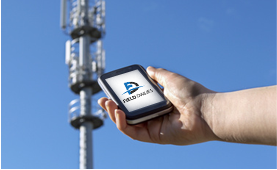 April 3, 2014 – Field Dailies, the field data solutions and document storage provider for the telecommunications construction industry, now offers a free app. The Field Dailies app is available for free on Google Play for Android devices. The app is a simple and powerful field crew management solution. The app connects field crews and offices, allowing for better productivity, cash flow control, and field employee accountability.
The secure app includes all field and closeout forms and reports, as well as safety forms. Pictures and files can be uploaded to the app, and app users can pay accounts online through the app. The app's GPS time card allows for accurate time reporting for payroll.
"Thorough closeout documentation is utmost importance in our industry," Field Dailies Founder Jim Duff said. "The Field Dailies app allows contractors to replace traditional, extensive paper documentation with a secure centralized database."
The app is currently available for Android mobile devices. The Field Dailies mobile website is available for Apple mobile devices.
About Field Dailies
Field Dailies offers field data solutions and document storage for the construction industry. Field Dailies automates the transmission and receiving of all field reports and closeout documents and can be uniquely tailored to your business needs. The company site, www.fielddailies.com, offers secure online subscription to services and online payment options. A free demo of services can be requested from the site.
Field Dailies on Twitter