Increase the speed and accuracy of collecting field data information without the paperwork.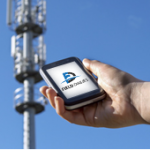 Field Dailies creates powerful yet economical field-service applications fine-tuned to the way you do business. Our field data collection applications provides a reliable solution that yields immediate results.
You can configure the solution to model your current process or integrate industry best practices to improve accuracy and delivery. Receive up-to-the-minute insight from the field, providing real-time information for decision-making support. Deploy the Field Dailies application on any Window device including PCs, Tablet PCs, Smart phones, laptops and desktop computers.
Applications can support hundreds of simultaneous users, require no in-house program development and is hosted by Field Dailies.
Field Dailies Benefits:
User friendly platform
Eliminating return trips to sites
Automated Field Crew Reporting
Turning Information into Action:
Field Dailies broad capabilities and inherent flexibility add value across multiple areas within your field data supply chain:
Customer satisfaction. Improves service, timely reporting and invoicing, and validation of service delivered.
Management. Increases personnel productivity providing better measurement of performance and issue resolution.
Resource utilization. Supports your field service operations with wireless applications that increase productivity, improve communication and accelerate operations.
Client document storage site for Uploading close-out documentation from the field